MY APPROACH
Some people know that they are looking for a therapist for treatment of depression or anxiety or bipolar disorder. Others do not seek treatment for a specific diagnosis, but are aware that something needs to change.
If change was easy, you would have done it already! Change is very difficult to create and commit to maintaining. As your therapist, I create the safe space for you to explore what changes you want and how to bring those about.
I work with many people who want something more out of life. They've arrived at an impasse and are looking for assistance in moving beyond being stuck.
I understand the energy and courage it takes to find a therapist who is the right fit for you. It can be a complicated decision. Whether this is your first time seeking therapy, or looking for options as you return to your self-work, I will support your healing and change.
CREDENTIALS & LICENSURE
Fully licensed psychologist in the State of Michigan
Licensed #6301011489
EDUCATION
Western Michigan University, Ph.D. in Counseling Psychology
Doctoral Intern at The University of Missouri–Columbia
Michigan State University, M.A. in Counseling
Michigan State University, B.A. in Education
CLINICAL EXPERIENCE
Private practice in Battle Creek, Kalamazoo, and Marshall MI since 2000.
Doctoral Intern at University of Missouri–Columbia
Clinical Graduate Assistant at Western Michigan University
MEMBERSHIP
National Register of Health Service Providers in Psychology
American Psychological Association
TEACHING & SUPERVISION EXPERIENCE
Part-time Instructor, Western Michigan University, doctoral group counseling practicum
Supervision of counseling and psychology students
Supervision of post-graduate psychologists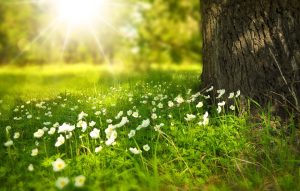 Take time to take care of yourself.